Seeing how flexible and versatile the internet can be, it is no wonder when many business owners favor the online marketing. When applied to your plan on running a Bali-based business, therefore, this choice becomes even more logical. Bali presents a wide range of potential customers so it is understandable why you want to try your luck there. But you need to keep in mind that by making your company accessible online, you will open the doors of opportunity to even larger scope of potential clients. This is where a bali web design service can be of a great benefit.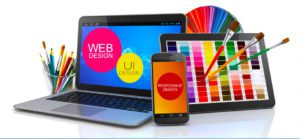 Several things can turn up when you choose a great bali web design service in conjunction with your business plan:
Bali has the kind of marketable commodities that need to be commercialized widely, even to the global level if possible. By going online, it is not impossible that others in different countries can also enjoy the things you sell in Bali.
In doing business, there are two possible scenarios that may turn up: either the things you sell are rarely found or they are so common the market is diluted with them.
Either way, by going online, you can increase the chance of bringing business home. If you offer something rare, making it available online could help boost popularity. If you offer something common, making it available online can earn you the upper hand over fellow sellers.
A web developer normally offers a feature of mobile app design—which can add even more values to your business.
A bali web design provider (either individual or agency) is the force that determines at which direction your business heads on. This makes it even more crucial that you should find one that can help boost sale and improve brand recognition. What do you need to take pointers on?
A website is a window of a company. You may have the best products or services in Bali. You may own an office building that excels in both comfort and esthetic values. Your staff might be skillful, competent, and knowledgeable. But if those qualities are not reflected on your website, they are pointless. Find a web developer with whom you can communicate your specific requirements and needs.
As the website can be accessed worldwide, make sure it uses good English, as well.
The website is used to mediate you and your customers, and potential clients, too. Choose a web developer that can come up with features that are attractive and capable of conveying the message to the public clearly.