Bali is a place where industry grows fast and expansive. Businesses flourish and startup projects gain traction, all thanks to diversification of public needs and demands. If you are currently planning on building your own version of a business form, you need to also include in your list of priority the presence of bali web design service. See, it is good if you have the financial power and infrastructural backups and whatnot. The two are practically the most fundamental aspects of a business, anyway. But another thing that you need to consider is the fact that marketing is equally as important, if not also fundamental. You cannot rely on mere mouth-to-mouth marketing, however helpful that is, and expect business coming at your way. With the advent of the internet, you need to also take part in online marketing. Upon structuring your business in Bali, you must know that marketing takes a large part of the total sum of capital and assets. And upon hearing the word "marketing", chances are your mind would conjure the images of billboards, banners, and probable even visual ads on TV—which costs more to broadcast that to make. Online marketing, however, requires you to only come up with something as simple as a website—which is only one way of putting it.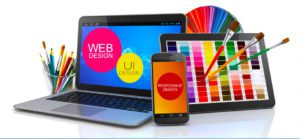 A bali web design service should be capable of offering you a homepage for the things you sell publicly, either goods or services. The web design service is offered either personally or through an agency. Both are equally good but one may lack what the other has. For example, a web programmer that offers his or her work as an individual may be able to be approached in a more personal manner. In doing so, the resulting products carry a bigger possibility of displaying qualities that are custom-made. But as the programmer is working individually, the time it takes to finish a project might be longer and the service might also be more expensive. An agency, on the other hand, may offer you packages, which are more affordable but may or may not include specific things or features that you need.
In choosing a bali web design, you need to also take into consideration whether or not there is an option to develop mobile software. This is crucial given the prevalence of mobile-based applications today. Designing an app specific to your business means you can enlarge the possibility of getting in touch with your potential customers more personally.